Pastors Johnnie & Cindy White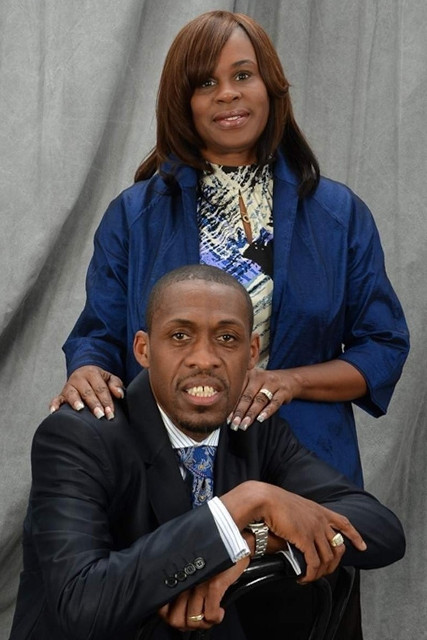 Dr. Johnnie White is a dynamic, energetic, and humorous Gift to the Body of Christ. He received salvation at 12 years old and was called into the Ministry at 14 years old. He has adopted the scripture, " He that is greatest among you, let him serve," as his life testimony. He has served as a Jr. Pastor and an Assistant Pastor. He completed the National Outreach Bible Institute in Bridgeport, CT. in 1987 and has received his Doctorate in Biblical Studies.
He was married to Cindy (Hollin) White his lovely wife on March 16, 1985. They currently reside in Columbia and have two sons, Jonathan and Jordan.
Dr. White has worked in Tent Ministry, Convalescent Home and Prison Ministries, Radio and TV Ministry, and he has also served as Men and Youth Minister. He is a Chaplain with the Richland County Sheriff's Department. God has given him an anointing for economic empowerment in the Body of Christ. Pastor White has a Prophetic anointing to push men, women, boys and girls into their purpose and a message to change lives from one level to the next. God has empowered Pastor White as an explosive praise and worship leader, seminar teacher and published author. He has ministered locally, nationally and internationally including in the Bahamas, Trinidad, Tobago and Africa.
Through Pastor White, God has birthed Kingdom Vision Ministries, and God has directed him to establish this work in Columbia, SC. His heart's desire is to fulfill the purpose of The LORD in his life and ministry. For he knows "It is Your Father's good pleasure to give you The Kingdom!"